BalanceNG Download
---
Latest Release:
4.102 (maintenance update) Wed Jan 22 16:00:40 CET 2020
The deprecated benchmark module has been removed (the HW benchmarking is now replaced by generic iperf based hardware benchmarking procedures).
Solaris SPARC and Intel packages are no longer provided (customers with existing support contracts on request).
EOL and EOS (end of support) for the Solaris release of BalanceNG has been scheduled for December 31, 2020.
Customers with existing support contracts and running BalanceNG on Solaris: Please contact us at the next opportunity.
The Linux RHEL/CentOS and Debian packaging has been updated.
The online manual has been updated.
---
---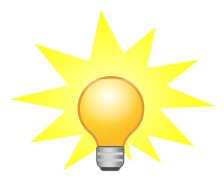 Keep in touch and subscribe to our newsletter !
- technically focussed - no third parties - unsubscribe at any time -
---
The download button above gets you immediately to the BalanceNG section of our download server download.inlab.net, where we centrally keep all packages and documentation of our products and projects. There's no registration process, "landing page" or any other annoying procedure … just keep going. Technically it's an Apache web server with beautified directory indexing providing both, nice looking and fastest possible access. Enjoy :) !